Donate
Please support our mission with a tax-deductible contribution
Your contribution will be used to support our website, research projects, and consumer education programs. Every donation counts, no matter how small.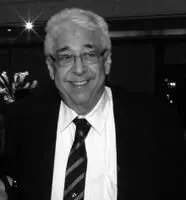 Eric D. Peselow, MD, and Joel F. Tricarico, MD, together contributed 53 years of service to the Freedom From Fear organization. Both were board-certified psychiatrists. Dr. Peselow was recognized for his international research on a variety of psychiatric disorders. They were known not only for their expert medical care but also for their kindness and concern for their patients and their families. Both of these physicians were deeply loved by patients, and their great sense of humor provided a positive impact on the patient's mental health recovery. They are each referred to as "one-of-a-kind psychiatrists" by all.
Freedom From Fear has organized a memorial fund in Eric and Joel's memories. We welcome your donations to support the memory of these fine gentlemen.
The money raised will help promote the mission of Freedom From Fear.
You may also mail your donations to:
Freedom From Fear
308 Seaview Avenue
Staten Island, NY, 10305
" Never doubt that a small group of thoughtful, committed people can change the world, indeed it's the only thing that ever has."- Margaret Meade
"Say not in grief he is no more – but lives in thankfulness that he was."
-Hebrew Proverb